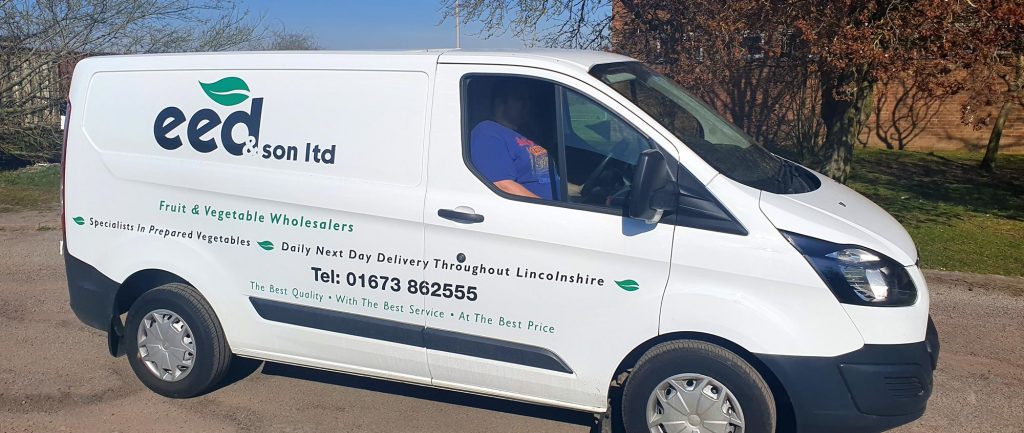 We are a local family business with years of combined experience within the industry. The business was established in the early eighties when we first began deliveries to the catering trade from market stalls where we sold to the general public in open markets, from those humble beginnings we have gone from strength to strength, as the business has evolved and grown year on year to where we are now, with a fleet of vans delivering from our own warehousing which incorporates a factory where we prepare vegetables, pack and deliver daily from.
Our warehouse is based just North of Lincoln, this enables us to provide an early next day delivery service to the catering trade throughout North Lincolnshire.
Our ultimate goal is to provide the highest quality of produce, backed up with the highest standard of service at the same time maintaining the most competitive prices possible.
We pride ourselves on the personal service we provide to every customer, treating each as an individual and catering for their own individual needs and any special requirements. Customer satisfaction is very important to us and is what we have built our name and reputation on over the years.
Our warehousing, fridges/cold stores and loading bays are all undercover reducing the damage caused to the produce from the wet, cold and frosty winters and the occasional hot summer. Using our own factory to produce and pack the prepared vegetables ensures freshness, the highest quality, extended shelf-life of the product and the ability to cater to every customer's individual needs. This also means that the next day delivery service not only applies to the fresh produce but to the prepared vegetables also.
Orders placed before 4 am will be delivered that day. Orders can be placed anytime either by phoning the office (answerphone service for out of office hours) or through our website, also a standing order can be put in place. If you have a busy schedule it can be arranged for a member of our office staff to call at a convenient time for the order. Deliveries are 6 days a week with backup service for Sundays if necessary.
We have many contacts with growers and packers throughout the Lincolnshire, Nottinghamshire and South Yorkshire areas, where we purchase as much local produce as possible meaning we are able to ensure quality, freshness and also supporting local businesses. The potatoes that we use are grown each year by a local grower who stores them for us throughout the year, this means that we have not only the same varieties of potato but they are the same crop from the same farm. This ensures continuity of quality and supply of the same product.
We look forward to you giving us the opportunity to work with and support your business, by supplying you with the service and the quality that we strive and are proud to provide, all while maintaining a professional and personal service.
If we can be of any help or you have any question or need any more information please do not hesitate in getting in touch.